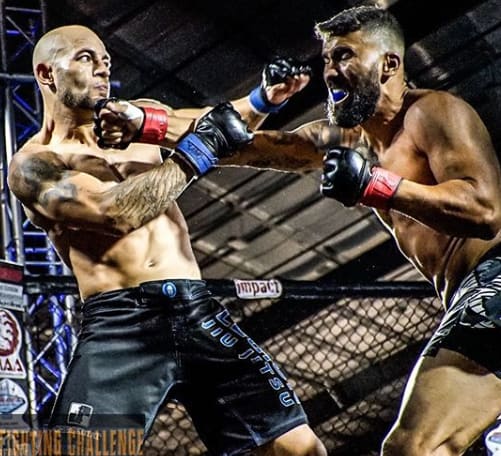 "Krazy" Kyle Lee
Where are you from?
I am born and raised in Nashville, TN!
When did you start doing jiujitsu?
I started training Tae Kwon Do when I was 6. In my teens I started training other forms of martial arts and started competing in MMA. I love martial arts and have competed in Tae Kwon Do, Kickboxing, Boxing, MMA, and Jiu Jitsu competitions. I started training Jiu Jitsu by itself to compete in 2018 with Legion Jiu Jitsu. However, I had been grappling mixing wrestling, BJJ, and catch wrestling since I started MMA in 2012.
Why did you start doing jiu jitsu?
As a kid I wanted to be Bruce Lee. I wanted to be able to defend myself and my family. I trained at a lot of great gyms under different coaches for years, but when I found Legion Jiu Jitsu, I found my Jiu Jitsu home. I was preparing to turn pro in MMA and knew that of all the components of Mix Martial Arts, I needed to improve my Jiu Jitsu the most. I asked to start from the beginning with a Gi & a white belt like everyone else. I now compete regularly and earned my blue belt in less than a year.
Why do you like teaching?
I love passing on the knowledge I have learned. The bond between me and my first coach is what made me love the teaching so much. The bond between a fighter and his/ her coaches is one of a kind.
List some of your accomplishments?
Black belt in Tae Kwon Do, but that gym did self defense, Muay Thai, boxing, Jiu Jitsu, and more. I have been teaching kickboxing for over 6 years now. I am the three time defending amateur 185lbs champion Jonathan Ivey Fighting Champions and the 205lbs champion as well. I have placed in multiple IBJJF and other Jiu Jitsu tournaments. I was 7-0 amateur in MMA, 3-2 kickboxing, and 0-1 pro MMA.