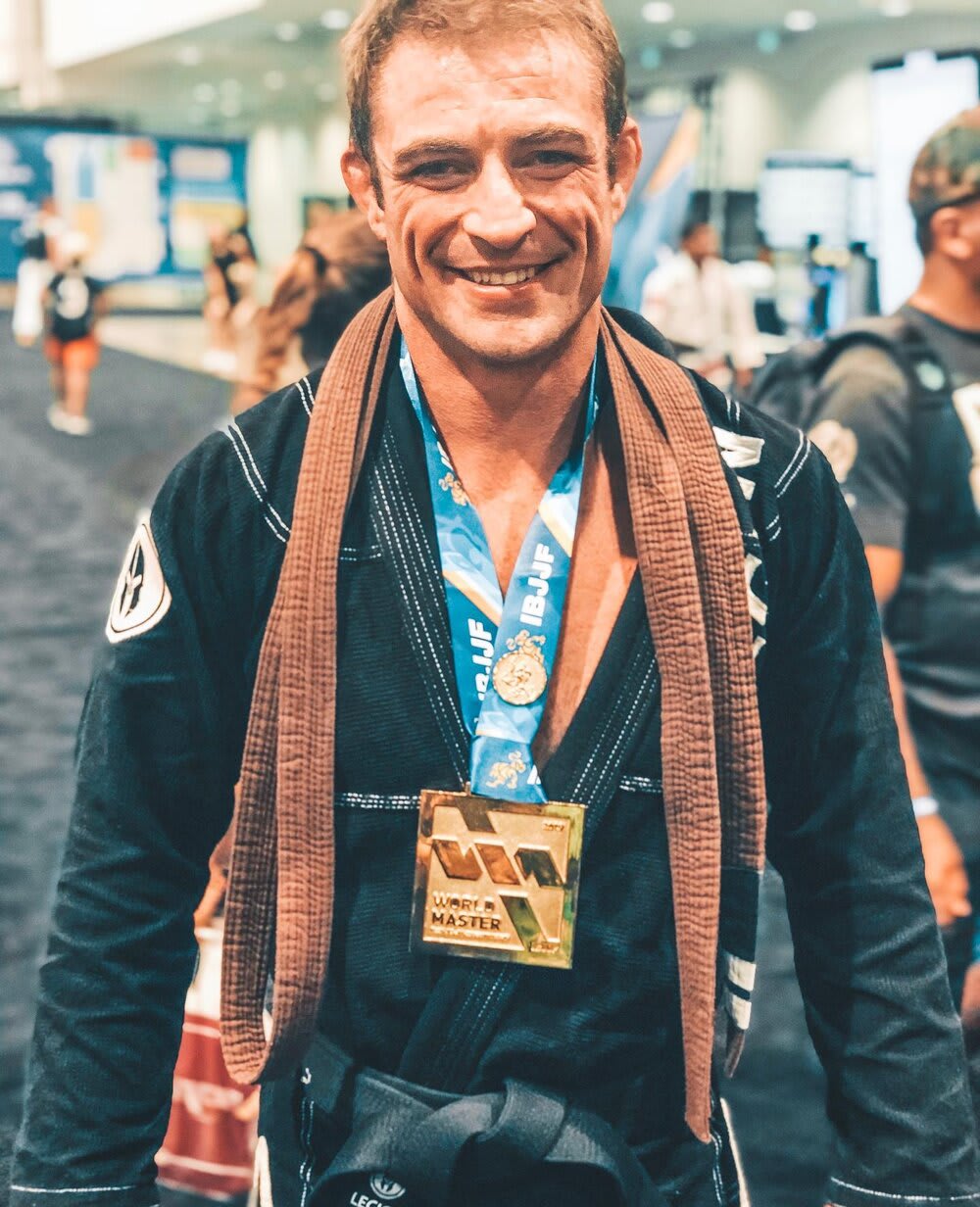 Professor Sean Patton
Where are you from?
I am originally from Lawrence, KS. But I spent 14 years in the US Army, so I have lived in NY, NC, GA, KY, and TN.
When did you start jiu-jitsu?
I started training Jiu-Jitsu in 2009 at Derby City MMA in Louisville, KY under Professor Nick "Chewy" Albin. I was stationed at Ft. Knox, KY for 7 months at an Army course, so I finally had time without deployments and training.
Why did you start doing jiu-jitsu?
I wrestled from age 12-20. I was on the Kansas State National Freestyle Team and placed 5th & 2nd at the KS High School State Championship. I wrestled Div. 1 for the United States Military Academy at West Point for 2 years. After 4 years of not grappling, I missed competing. I need that push and drive, to test myself against another trained opponent. So when I had some time, I started Jiu-Jitsu at Derby City MMA. I quickly fell in love with the art. Additionally, I started training boxing and Muay Thai as well. Later I trained and fought MMA, but after I was assigned to the 5th Special Forces Group, I did not have time to train for about 3 years. I started back training hard in 2014 and I haven't stopped since.
Why do you like to teach?
I believe Jiu-Jitsu improves the lives of everyone that commits to it. The struggle, adversity, complexity, team bonds, humility, the wins, the losses; it all makes you a better human. That's why there is such mutual respect among those that train BJJ. We all know how hard it is and how much must be sacrificed to pursue it. I love seeing the confidence it builds and seeing my students grow, not only as martial artists but more importantly as people.
List some of your accomplishments:
My biggest accomplishments in life are graduating from West Point, earning my US Army Ranger Tab, US Army Special Forces Tab, and graduating from the Special Forces Combat Diver Qualification Course. Most importantly, leading my Soldiers through 22 months of combat and bringing everyone home safely. Earning my Black Belt was a major life accomplishment and something I'll treasure and strive to live up to every day. Personally, I am proud to be happily married to my best friend, Madison. She is the light of my life.
My biggest individual Jiu-Jitsu accomplishments include:
2019 IBJJ Masters World Championship – Champion (Brown)
2018 IBJJ Masters World Championship – 2nd Place (Purple)
Multiple IBJJ Open Championships
11-4 Professional Grappling Record