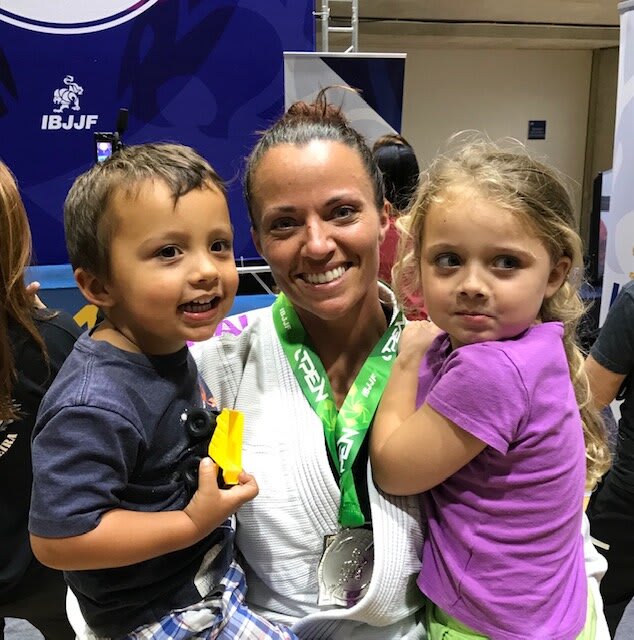 Coach Abby Bradley
Where are you from?
I grew up in Peachtree City, GA. After college, we spent 16 years in South Florida and recently relocated to Tennessee.
When did you start jiu-jitsu?
I started training Jiu-Jitsu in 2003 at Tiger Academy of Martial arts in Alpharetta, Georgia. After moving to Florida, I took a break from training and had two children. Shortly after my son was born, I started training again at Renzo Gracie Weston.
Why did you start doing jiu-jitsu?
I started kickboxing in college to stay in shape and shortly thereafter started taking Jiu-Jitsu classes at the same location. Little did I know the effect it would have on my life. While I started as a way to stay in shape, it shortly became apparent that the benefits were countless. I love Jiu-Jitsu for self-defense, but also for sport. I love that it forces me to become a better version of myself every time I step onto the mat.
Why do you like to teach?
In 2005 my husband and I moved to Florida and the first school that we went to told me that I could only take private lessons, as they did not allow women to take their regular classes. I've never forgotten that feeling. I know that Jiu-Jitsu is for everyone and how important it can be that a woman be able to defend herself. While I never set out to become a coach, I am honored to be able to share my knowledge of Jiu-Jitsu in hopes that every woman can learn the power of self-defense. The only way to be confident is by building confidence, and I believe Jiu-Jitsu is the perfect vehicle to do so.