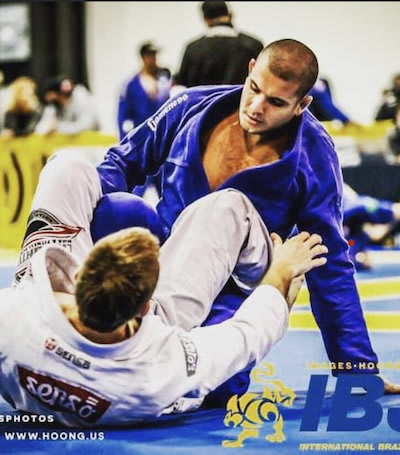 Professor Gabriel Silva
Where are you from?
I am originally from Rio de Janeiro, Brazil.
When did you start jiu-jitsu?
I started Bjj in 2002 when I was in high school. I've never stopped training since that day. in 2008, I met Professor Chico Mendes who introduced me and gave me the best opportunity he could give me to train Under Ricardo Vieira, One of the Checkmat leaders, alongside with his two brothers Leonardo Vieira and Leandro Vieira.
Why did you start doing jiu-jitsu?
I started BJJ because of my lack of confidence. I was shy and too heavy for my age and a perfect pick for bullying. My friends from my class invited me to try Jiu Jitsu. That day, my life changed forever and I fell in love with the sport.
When did you get your black belt? Who gave it to you?
I got my black belt on December 8, 2014, under Marcelo, who I worked with for a short time, but I am under Professor Ricardo Vieira, leader of Checkmat fight zone In Rio de Janeiro. He took care of me like family and I am proud to represent one of the best teams in the world.
When did you move to the U.S.?
I moved to USA March 16, 2012 to follow the dream of teaching and living the BJJ lifestyle.
Why do you like to teach?
I love to teach because I know what BJJ can do to change people's lives. the opportunity to have a new family, share the mats with all kinds of people, get to know a different culture, language, be the push a person needs to change their lifestyle, not only on the mats but in their personal life as well. Teaching kids is one of my passions. you don't teach just martial art but a way of life. You help build character so when they grow up they will be able to go confidently after what they want, either to be a champion on the mats or a champion in life.
List some of your accomplishments:
My biggest accomplishment was to move to a different country with my family and overcome the language barrier.
My Tournament biggest accomplishments are:
3rd Place Brazilian National NoGi
American National NoGi Champion
2nd Place American National
20+ IBJJF tournaments